Visionary Profile: Keith Kavisic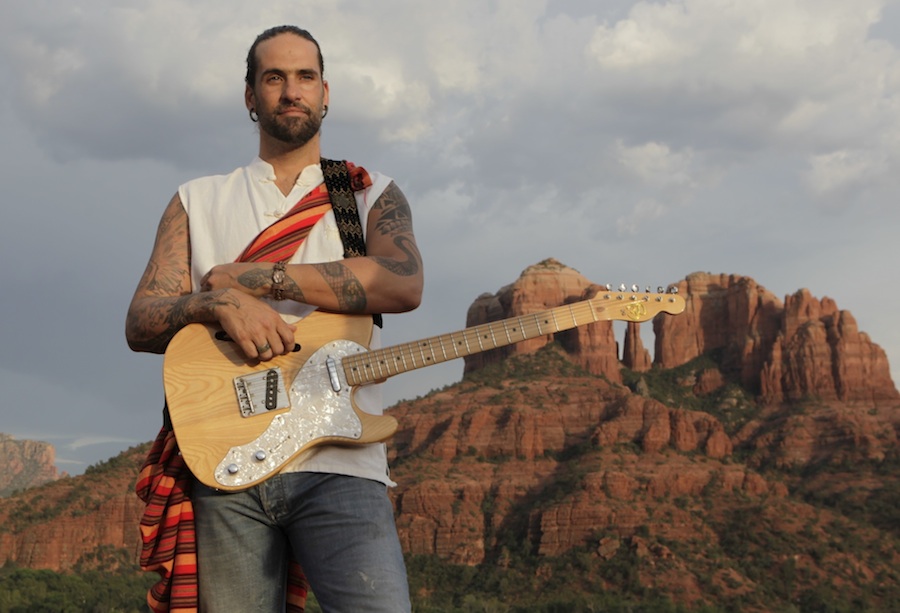 Keith, a visionary musician and entrepreneur, is long-time partner in many VisionForce initiatives. He currently resides in Bali, where partners with Balinese artisans to design and create jewelry and clothing. He can often be found on the festival circuit in Australia promoting his creations, or journeying with fellow musicians Xavier Rudd and Nahko Bear.
VISIONFORCE Engagement: VisionForce Boot Camp
Early in 2007 Keith responded to Michael Skye's call for 30 visionaries from around the world to "face everything, avoid nothing and stand for humanity" at theMarch 2007 VisionForce Boot Camp (some of the videos on the linked page are of Keith playing guitar and singing an impromptu song honoring all in attendance at the dinner of honor).
VISIONFORCE Engagement: 2008 VisionForce Summit
Keith hosted the 2008 VisionForce Summit on the Big Island of Hawaii, where he introduced the VisionForce team to Jim Channon and his team.
VISIONFORCE Engagement: VisionForce Safari 2010
Keith joined us on our second VisionForce Safari in 2010.

VISIONFORCE Engagement: 2012 VisionForce Summit
Keith hosted our VisionForce Summit for the second time in 2012, this time in Sedona, Arizona. This is a time we invite iStand alumni to reunite and collaborate, while we also share the latest developments and newest visions for the VisionForce work.
VISIONFORCE Engagement: 2014 VisionForce Safari
Keith is co-guiding our transformational 2014 VisionForce Safari. He's a true gift to have on our cross-cultural journey. His peaceful, honoring presence and musical gift invites seemingly different people to connect. Get the detailed Safari brochure here.