Visionary Profile: Clovis Ategeka
Meet Clovis, a 23-year-old native of Uganda, where poverty, famine, disease, corruption, tribal warfare and despair can be a part of everyday life. Clovis like many others his age had often felt quite powerless to challenge the status quo of his war-torn society.
He'd hoped that studying hard every day and getting a government scholarship to university would be his ticket to a better life. His family was counting on it. Yet, in the summer of 2006, as he was about to graduate, Clovis began to lose hope. He'd seen university graduates walking the streets for years looking for jobs. Would this be his fate?
VISIONFORCE ENGAGEMENT: Download Visionary Mind
In 2006 at the age of 23, Clovis found Michael Skye's ebook online for entrepreneurial young men. Clovis emailed Michael, asking for a loan to start a business. Instead, Michael gave him a free download of VisionForce Program, VF101. Clovis downloaded the program and got to work immediately. Deeply impacted, he saw how VisionForce work could uplift and transform the entire continent of Africa.
VISIONFORCE ENGAGEMENT: Start Visionary Cell
Clovis took a stand, and through the support of VisionForce allies, raised money online to start businesses, and fund VisionForce classes and workshops in Kampala.
VISIONFORCE ENGAGEMENT: Vision Cafe
Using his VisionForce skills, Clovis inspires dozens of people from across the globe to contribute seed money for an internet cafe from which to lead his trainings and provide his students access to a global community online. One of his new internet friends from LA, Michael Blomsterberg, raises funding for 12 computers, and brings them all the way to Uganda to fill Clovis' hip new Vision Cafe. Below is the video Mr. Blomsterberg made of his voyage to help Clovis:

VISIONFORCE ENGAGEMENT: VisionForce Safari 2010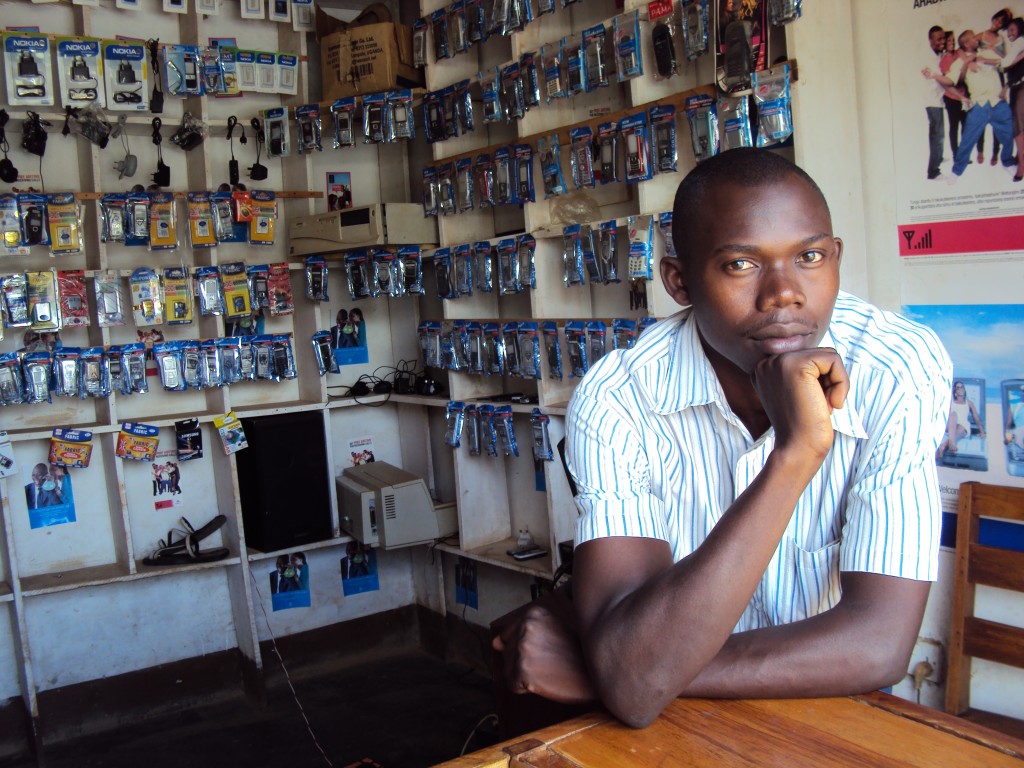 Deeply inspired by Clovis' stand for himself, his friends and his beloved continent by spreading entrepreneurship, Michael Skye heads a VisionForce expedition in 2010, where they meet Clovis in person for the first time and work with three Visionary Cells in Uganda and Kenya to birth a Visionary Entrepreneur curriculum. Above, Clovis stands proudly in his small electronics shop. Below, Clovis poses for a photo after a VisionForce workshop.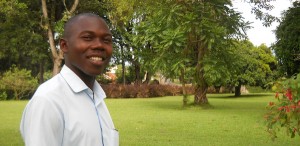 VISIONFORCE ENGAGEMENT: VisionForce Safari 2014
We'll be visiting Clovis in July 2014 on our upcoming VisionForce Safari 2014! We'll journey from Kenya to Uganda and spend several days with Clovis at his school, where we'll lead a VisionForce workshop. Download the detailed brochure here.