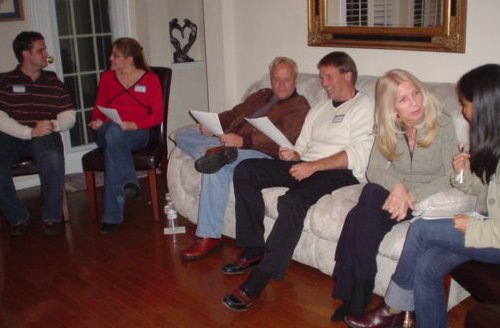 Yesterday we tested a new model for our workshops, one in which a partiipant only need give up an afternoon, invest a very small amount of cash and drive to a home in their local area. We titled it, Visionary Mind: Living at the Level of Vision.
We had a great conversation and the workshop "worked," yet the greatest outcome was the vision for how we can upgrade it in the future. What we want to create is a simple format for a short afternoon or evening discussion that can easily be organized and lead by anyone with a moderate level of training in the iStand technology (the VisionForce work). The idea is to create a formula that can be duplicated around the world by people passionate about VisionForce and the difference it can make in peoples lives and for humanity itself.
We've scheduled the next workshop after having made the following adjustments/upgrades:
1) It will be an hour shorter (4 hours instead of 5)

2) We will leave more time to integrate the global vision, to build personal vision and to introduce opportunities for each of us to step up our game in "being the change," and "changing the world."

3) We will focus more on the Inner Conflict Diagram and use it to integrate more of the concepts, so participants leave with an even firmer grasp and clearer view of how everything relates.

4) We are going to make it even more of an interactive discussion than it already is.
If you can make it to Austin for the afternoon of Sunday, January 14th, we'd love to have you. Details are here.