What does it mean to LIVE as a visionary?
One woman shares her story.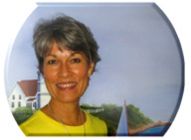 You are listening to Michael Skye interviewing Barbara Thompson
See her vision, and how she lives as a visionary

Discover how vision is transforming her life

Hear how she takes heroic action in her daily life

Discover the tools she uses to lift others to greatness

Learn her secrets to keeping her vision alive

See how you can live as a heroic being, a visionary.
Right click here to download the MP3 for your iPod or other MP3 player.

Read more about our boot camp for visionaries