This Spring... No More Than 30 Courageous Women From Around The World Will Unite In Austin, Texas To Create Miracles In Their Lives And Relationships...

Introducing...


Power of Pure Love
A 5-Day Retreat and 7-Week Coaching Program
for Visionary Women*

May 13 - 17, 2009 - Austin, Texas
with Michael Skye and Deborah York

A Private Event by Personal Invitation
or Application Only

*We are no longer accepting applications for this event. If you would like to get on a waiting list or contact us, please email support [at] visionforce [dot] com or call 1-877-844-6667.



Courageous Woman,

What are the greatest challenges you're facing right now?

Raising my children by myself,

Keeping our family from losing our home,

Surviving the loss of a child,

Finding my own voice,

Starting my own business,

Keeping my family together,

Saving my marriage,

Raising funding for my project,

Caring for a disabled child,

Finding balance in my life,

Leaving an unhealthy relationship,

Dealing with my teenager(s),

Finding time for romance and intimacy,

Preserving my sanity,

Creating wealth and abundance,

Finding a job in this economy,

Surviving a bitter divorce,

Searching for my soul mate,

Finding the courage to pursue my vision,

Other ___________________

How do you do it? How do you give so much? Where do you find the courage, the energy and the strength?

And as you wake up every day, and try to find the courage to stand for your family, your community and the world around you....

Who stands for you?


Hi, it's Michael Skye, Founder of VisionForce.

This is the web page for the retreat for women that I've been telling you about.

If you choose to meet the 3 Self-Qualifications spelled out below, I'd be honored to have you standing with us this May in our program called Power of Pure Love.

In my view, as a woman,

You are the embodiment
of pure love...

If you know me or my family personally, you may recognize the beautiful woman at the top of the page as my sister, Katrina. She just radiates, doesn't she? She's a mother of two young boys, and her love (a mother's love) knows no bounds. There's nothing she wouldn't do for them. If you're a mother, I'm sure you can relate.

Simply by being a woman, you hold an amazing power to feel and express your love in ways most men will never even begin to understand.

And, because men don't understand the raw, limitless power of a woman's love... they fear it, try to control it, and often judge it. "She's just being 'emotional,' 'reactive,' 'manipulative' or 'irrational,' etc.

As a woman, you may even come to judge yourself or other women in this way.

And of course, it hurts to be judged for the very gifts you bring to the world--and so, over time, you can build walls to protect yourself from being judged.

But then those walls can keep you separate and suffering inside. Most of all, though, those walls keep your full brilliance, beauty and power from being expressed in the world.

Well, the world better watch out!

Because, this May 13-17, 2009, no more than 30 courageous women will on a journey together, bringing down their walls, and accessing the fullness of their power. And I am thrilled just to be involved.

We're assembling a great staff of women and men to stand with you, and hold space for the miracles we'll be creating together.

Let go, and let love...

It may seem cliché, but I personally believe love is the most powerful force in the Universe.

However, this great force (and emotions in general) are shunned in the Corporate, professional and political world. We learn to keep our emotions in check to "be professional," and thus cut off access to our greatest power.

You may have grown up in a household or culture that frowned upon emotional expression. You may have been in romantic relationships in which you were judged for feeling deeply, and expressing passionately.

In today's world there are all kinds of ways we learn to cut off access to this great power within. We tend to go through life raising more and more barriers to protect our heart. And as we do so, we cut off access to the practical power of love in ways we may not even recognize.

Power of Pure Love is designed to amplify your access to this incredible power that lies within--in ways that not only life-altering, but extremely practical.

Many people call our events,

"The most powerful experience
of my life."

You've probably seen this video, but I invite you to watch it again to get a taste of how you're going to FEEL, if you're one of the 30 who joins us for this unique event...

For six years now, we've noticed how deeply and gracefully women at these events open to the clear, authentic and beautiful inner power of pure love. They repeatedly claim to know themselves as never before, and experience the fullness of their power.

Here's wife and mother, Tracy...

So, I'm very excited to announce that for the first time ever, we've custom-designed this event for women.

Deborah York

The work we at VisionForce offer to leaders, visionaries and entrepreneurs, would not exist without several incredibly powerful women.

And to bring the Power of Pure Love retreat into existence, I've united with the woman who originally partnered with me to give life to the VisionForce work, and who has stood with me for the past 10 years, moving mountains to bring it to the world.

Her name is Deborah York. She's a life-long student of spirituality and a passionate yoga instructor for over 25 years, and she'll be contributing her wisdom and love as co-facilitator of the Power of Pure Love retreat.

Joining Deborah and me are a committed team of both male and female volunteer assistants, each of whom knows the power of this work, having applied it directly in their own lives.

Together, we're all there to stand for you, and guarantee a miraculous experience by creating an entirely safe, open space to explore the deepest parts of your self, and emerge a new being.

Michael Skye


Who will be attending?

You'll stand among no more than 29 other passionate women willing to "change the world," starting with their lives, relationships, and the world around them: Visionary mothers, business women, social entrepreneurs, progressive educators, conscious artists of all kinds, positive revolutionaries, impassioned students... and anyone else still "crazy" enough to believe we can change the world.

Most are life-long seekers of wisdom and personal growth, who already lead courageous lives contributing to others.

Meet some of the women who plan to attend...

"I am so incredibly excited
about this work."

Rachael Bush,
Visionary Woman

After just 2 phone sessions:

"It has had an amazing impact on me already. I was able to see the world in a totally different light for a few days after we spoke. One where it looked like people were all standing in a place of honor.

I have to say, it looked like a world I would actually like to be in. I am so profoundly grateful to experience this.

To have the opportunity to have someone stand with me and for me to support this process of growing and changing is an absolute blessing.

Everything looks brighter and I feel more able to cope with what is going on, knowing I have this support.

I am like someone in the desert who has been given a drop of water. I just realised how thirsty I am, and man, that tasted so good, I just want more!"

"Michael's work is absolutely life-changing!"



Mel Eadie,
Visionary Woman

"I've just completed my second personal telephone session with Michael, and have left the call feeling inspired, strong, and with a deep 'knowing' that I can truly create miracles with love.

I am a successful Executive Coach and Motivational Trainer, have attended numerous workshops and read literally hundreds of self-help and business coaching books, and have the following qualifications:

NLP Practitioner

NLP Business Coach

Reiki Master

Louise Hay Advanced Trainer

Firewalking Instructor

As well as experiences in hypnotherapy and inspirational breathwork

So I consider myself pretty well-placed to offer an objective opinion about Michael's work!

I truly believe that Michael has created something quite extraordinary in his work, something that sets him apart from "the rest". His processes are simple and deep. Structured and loving. Logical and deeply spiritual at the same time. In my opinion, this is cutting edge experiential development at it's best!

His Judgement Window allowed me the gift of understanding another person's point of view in such a profound way, that hostility and fear was dissolved - permanently. Where I was feeling pain and hurt, by 'experiencing' the way my own unconscious judgement 'labels' have been hurting my husband, I was able to drop them and move beyond. And having made that move, I can continue to take myself to that place of understanding and compassion – Michael sums it up beautifully by calling it 'honour'.

Another exercise (honour thy self) took me through a structured, simple and loving process that, for the first time in my life allowed me to actually celebrate and feel proud of the 'bad' things I had done in my relationship! He helped me to understand my reasons for dong the things that I did, and to understand what I was wanting to achieve through my actions, even in the face of some fierce and scary emotions. I have learned and practiced many ways to forgive both self and others – but this takes the concept to a whole new dimension!

This work can (and does) change the way we view ourselves and each other – and I truly believe that this life-changing work can truly change our world for the better. Thank you, Michael, I am very grateful that you have chosen to pursue your life's mission and I feel deeply honoured to be working with you.




"inspiration beyond words"



Kellie Brett,
Visionary Woman

For me, Michael is inspiration beyond words.

As a former U.S. Marine and someone who has endured much training in unorthodox methods, I can truly appreciate on many levels the audacity that Michael brings to this world ..... to put it all on the line or don't bother showing up. It reminds me that when I'm sharing my own brand of unconventional wisdom, I'm not holding back. Playing it safe doesn't change the game. Challenging the rules, challenging myself to think differently and take action, that's where it's at for me. I will always have unfailing admiration for Michael's persistence and integrity. I am so committed to being a part of this experience, I've been registered since last year!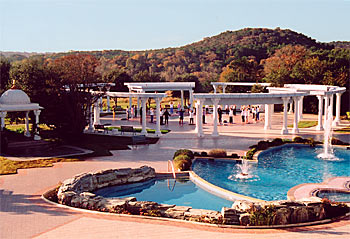 At the beautiful Ancient Yoga Center, a retreat facility at Barsana Dham, an ashram, just southwest of Austin, TX.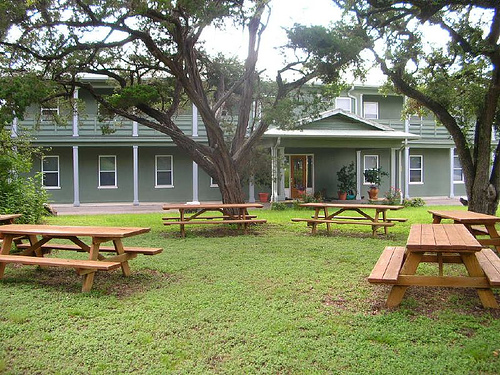 What will we be doing?

Before you arrive, you'll have completed an inspiring registration process, and 3 weeks of conference calls, where you'll meet other participants and prepare yourself for the experience of a life-time.
The retreat officially begins Wednesday mid-day. You are welcome to arrive anytime from Tuesday evening to Wednesday morning.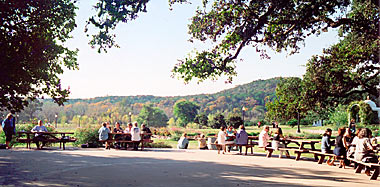 After a 3-hour Breath and Body Foundations workshop, which incorporates breathing techniques and an introduction to yoga, you'll retire to your room, and dress for the 1-hour evening Reception, catered with fine vegetarian cuisine and hors d'oeuvres. After mingling with the other participants, you'll engage in a 3-hour Orientation session.
On Thursday, Friday and Saturday, you go for a self-paced run early in the morning. There's no pressure--if you can't run, then you're free to walk. We give special instructions on how to use the run as a tool for transformation (you'll never approach exercise the same way again!).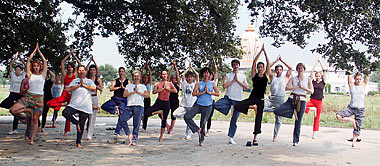 After the run, you return refreshed and awake for "conscious yoga." The yoga we practice together at the retreat integrates body, mind, and spirit to prepare everyone for a rigorous day of visionary training.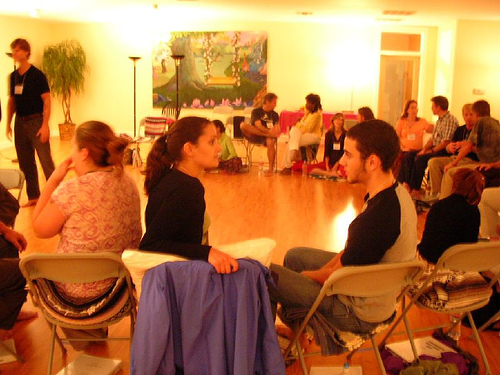 The iStand technology you will practice is an original art form which:
Does not delve into past traumas or involve any kind of regression therapy,

Explores the underlying mechanisms of inner conflict, which compromise our values and our vision--and slowly kill our spirit,

Removes hidden barriers to becoming fully conscious of one's values and vision, and naturally acting in line with them,

Exposes the core conflict of human consciousness, in a way that gives the human development professional and the layman alike a uniquely simple and powerful model for understanding human behavior,

Develops your capacity to live in the unknown with unforeseen courage, compassion and vision.

Offers simple, powerful tools for navigating new territory in line with one's vision, and for evolving consciously as visionary leaders,

Has you powerfully creating the future, while grounded in the present.

Presents a much larger context for taking inspired action in the world.

Awakens you to honor as a guiding feeling and way of life.
During this retreat, you will venture into uncharted territory with your me, Michael Skye, as your guide and iStand technology as the vehicle.
You will explore the nature of consciousness, challenge yourself beyond measure, and face your darkest shadows and brightest light. Then, on Day 5, you will participate in 6 implementation workshops to integrate this work into your life.
The result? A new relationship to life itself.
Though the 5-day retreat is a transformative experience in itself, the real challenge comes after you return home. That's why there are five weeks of calls after the retreat.
These five weeks of conference calls and interaction with other participants comprise an intimate coaching program, which will allow you to integrate the iStand technology even more deeply in your life as you take the many bold actions inspired by your newly emerging vision.
What's the investment?
Your investment for the 5-day retreat (including your 6-weeks of coaching calls and the on-line community), consists of Room and Board, and Tuition.
Typically, tuition for these events is anywhere from $1695 to $2,500, not including room and board. About $2,000 to $3,000 all together.
This time, however, tuition is only $895 and includes a 7 week coaching program before and after the retreat. Room accommodations and food for up to 6 nights is an additional $695. S0, $1,590 all together. This includes
5+ days of intensive on-site training, consisting of:

Real-life training in honor (iStand Dynamics)

Six nights (Monday through Saturday) of dormitory-style lodging at the spiritual retreat center where the retreat is held

Up to six days of exquisite, fresh, lovingly prepared vegetarian cuisine

A self-paced exercise program

High-quality yoga sessions taught by Deborah York

Plenty of time to reflect and integrate the lessons

Opportunities to mingle, network, and bond with powerful Visionary Women from all over the world

Three 75-minute Tele-Workshops before the event

Three dynamic and stimulating 75-minute Tele-Workshops after the event

And more!
Room and Board fee of $695 covers your room for up to 6 nights, freshly prepared vegetarian meals (or vegan upon request) for the duration of your stay, the Dinner of Honor, your materials, a small portion of the shared space.
The maximum number of registrations we'll accept for this event is 30. This is to guarantee you have the most powerful experience possible. The deadline for all registrations and fees is April 13th.
Once we have 30 registrations, the event is CLOSED. So, if you feel called from within to attend, don't wait to take the next step: Email us with your intention to attend, or to request a phone call to get more information: Email support.purelove [at] gmail [dot] com.

Why are we making this life-altering event so affordable for you?
We're able to offer these greatly reduced prices for this single event, because we're not investing in any marketing, promotional or sales efforts. Unlike our regular retreats, Deborah and I are offering this exclusively to the women in our personal lives, who deeply inspire us.
This is our way of honoring you for who you are in the world.
Our main reason for putting on this event, however, is to honor the women who've stood for, inspired, helped create and spread this work in the world.
And that's why we're choosing to give 50% of all tuition and a portion of any other sales directly to women who've invested time, energy and/or money to make this work possible.
So just by attending this particular event, you'll be helping us to honor the women, who've stood for bringing the transformational, healing work of VisionForce to the world.
How do I register and get started
?
Your retreat begins at the moment you register. That's when you can expect profound shifts in your life to begin occurring.
The registration process entails:
1) identifying yourself as a visionary woman ready to stand in all your power,
2) completing an application, and
3) making a financial arrangements.
After you register, you'll be invited to an on-line community, where you'll join other visionary women, who've made the same powerful commitment to participate.
To register, please email me personally at miskye@gmail.com.
I look forward to our journey ahead!
Standing with you and for you,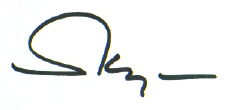 Michael Ivan Skye
P.S. For your convenience, I've answered frequently asked questions below:
When do I need to be onsite for the retreat?
The retreat begins on Wednesday afternoon with a Breath and Body workshop from 2-5pm, and ends on the following Sunday afternoon at 2pm. We strongly encourage arriving a day early and departing a day later, making the retreat a full seven days.
Everyone is required to attend all sessions of the retreat.
Is it a religious program?
While many alumni find the event profoundly moving and refer to it as spiritual or transformational, there is no absolutely religious doctrine or practice that is followed or promoted. There are no beliefs to subscribe to, only the willingness to honor our human experience, regardless of our beliefs and backgrounds.

How physically fit do I have to be in order to participate?
At a recent retreat we had a participant who had arthritis in her hip and was waiting for hip replacement surgery, and she had an amazing Retreat. With her doctor's blessing she adapted the exercises to her own abilities, did powerful breathing exercises while others were doing the morning run, and did as much of the yoga as she could. She found that she was able to do a lot more than she expected and built personal strength through embracing the intention to exercise and explore her inner world. We don't want physical restrictions to prevent participation and still we encourage people to challenge what they have told themselves are their limits.
Do I have to share intimate details of my life with other participants?
The space created during this process is one where it is safe to share, where everyone is profoundly honored and respected at all times, and all participants have agreed to keep others' details confidential.
The Retreat is about the present and the future, so we don't do any kind of therapy or work with the past. Participants should not only be very mentally and psychologically healthy prior to participating; they should be individuals who regularly invest in their personal growth.

How much time do I need to budget before and after the retreat to fully take advantage of what you have to offer?
Everyone who is accepted will be sent a document with a variety of suggested ways to prepare for the retreat, including exercise, recommended movies and reading material. Those are all things you can do as much as you want on your own time before the retreat begins. The three pre-retreat conference calls are also an excellent opportunity to prepare yourself for the rigor of the retreat. Each week participants are required to join in on one of the two scheduled calls hosted each weekend.
After the retreat are three more weekends of conference calls. It's an intimate coaching program, which will allow you to integrate the work even more deeply in your life as you take the many bold actions inspired by your newly emerging vision. Through weekly phone calls, insightful emails and dialog via our discussion group, graduates support each other in integrating your new practices into your life.

I know some people in Austin that I could stay with, could I save on the room and board by commuting from their place?
No. The Retreat is designed to be an immersion retreat, and everyone stays in rooms at the facility. Attendance at all sessions is required.

Can I expect this to impact my love life (and my sex life!)?
Rather than answer this question myself, I'll share an email I recently received from a woman who has only begun to experience this work through a few group conference calls (keep in mind she hasn't even been to the retreat yet!):

I'm 'Juliet' from the UK who posted the honouring letter on the group and spoke about it on one or two of the calls.
Maybe you remember that I posted the letter, and my boyfriend who is living in another part of the country called the evening he got it to say he was so touched that he was almost in tears reading it. Well, in fact he was almost lost for words when trying to talk to me about how he felt. Since then, I have been more aware and conscious about how I communicate, but I have also felt more vulnerable. After he got the letter, there was a period where I didn't see him for a few weeks because he was moving around a lot, and in some ways our relationship doesn't make sense logically (he's a lot older & has had a vasectomy & doesn't want kids, while I do), anyway at this point I went back into my old mechanism of creating distance/pulling away because I was aware that with opening up and writing the letter and being more vulnerable, I was also opening up to the possibility of really getting involved on a deeper level, and this scared me, especially since I wasn't sure how things would work out long-term. Anyway, being the man that he is, he didn't let me fob him off, and one night talking on the phone, he held the space to allow me to feel safe to voice my fears. It was amazing because in the past I'd learned that these kind of conversations only happened when one person wanted to break up. If it hadn't been for writing the letter first, and discovering that it was safe to share deeper feelings with this man, I don't think I could have talked so openly and honestly. As I opened up and spoke to him, I became quite emotional and tearful, and so did he. After this, things changed between us considerably, and I felt able to make a deeper commitment to the relationship.
The next thing that happened, is that I listened to your call of Jan 15th, and a lady asked a question about sharing feelings without seeming needy, and you said something about when a woman doesn't trust you with her feelings, you don't trust her as much. A little later, I was thinking about this and how I have this feeling of not quite trusting my younger brother, because he gives very little feedback and very little of himself in conversations. I always feel like I don't know what he's thinking or feeling, and I sometimes feel like he's judging me. I then realised that you were right; when another person withholds what they feel, it creates a feeling of not trusting them as much. I realised that I really needed to be more honest and open, even if I found it difficult and even though I felt incredibly vulnerable doing this. There was also another gem for me in this call - you said something about when a woman honours her man, he wants to make love with her when he comes home, and you said something about the woman receiving her man. This perculated through me and a little later, I realised that I had never fully received any man; I had always held back and kept a part of myself separate (and safe), not trusting enough.
These thoughts and realisations processed within me for a few days, and then my partner came over to stay one night on his way up north, and this was the first time I'd seen him since writing the honouring letter. That night when we made love, I knew it was time to let him in, to receive him, and it was so much easier and more natural and flowing than before. I experienced the most incredible sense of one-ness that I have ever felt with another person. We both acknowledged that it was the most beautiful experience, and he really felt how I truly received him for the first time. For both of us, we carried the most incredible sense that something powerful and special had occured, and it brought us closer than we'd ever been before. For me, it was a big realisation that with being more open and vulnerable, my life was becoming increasingly beautiful and I felt more alive and present.
A week later, he stayed for a few days again, and our entire relationship was different. I was more open and loving, he was more relaxed, and the physical side of our sharing was amazing. It was like that first part of a relationship where you just want to make love with each other all day, which we'd somehow missed when we came together a few months before because life had got a little crazy and he lost his house and had to move around a lot for a few weeks, staying with different friends. So I'm going to be really open and honest with you here, because I want you to know just how much what you do changes people's lives for the better, and also if you want to share this information with others, so they can appreciate the incredible possibility for positive change in their lives. This is kinda personal, but I'm going to go for it here... I'm 35 and I've had quite a few long-term partners over the years, but only had only ever experienced orgasm during intercourse once - yes one time! I've always managed fine on my own, but when with a partner, I would be less relaxed and feel pressure to perform and feel less secure, so aside from that one time, it had never happened, and that time was when I was 21, so it was a long while back. So what happened after I did the work with the honouring letter, had the insights and internal changes from the calls, and then started to commit more to the relationship, to receive my partner and to be more honest and open about my feelings, is that for the first time I started experiencing complete fulfillment in my sex life - and not just once, but regularly. Not only was I feeling good, but he was too! This was part of how I managed to allow the change; listening to you talking about honouring, trust and receiving, I realised that in holding back I was also denying something from my partner. In the past I'd always felt like so long as they were fulfilled, that was ok, I could deal with it, but through the calls, I woke up to the fact that to be with someone who holds something back and doesn't enter fully into the relationship, is not satisfying for either partner.
Ok, so there's more! So now I had a great sex life and a closer and more loving relationship, but there were still challenges. Having no set abode, my partner drifted for a few more weeks, and then decided to live and work at a community a couple of hours drive or so away. I was initially really happy about it because I knew how hard things were for him, and I felt it would be a good thing. Soon after he moved there, he was telling me about the groups he wanted to do there, and I knew he only got one day a week off and doing the groups might mean working some of these to make up. During the call I began to feel like just as I had opened up and was becoming more emotionally involved in the relationship, I was losing him to a community which I wasn't a part of and that there wouldn't be room in his life for me any more. I didn't voice this because I knew things had been hard for him and I wanted to help him stay positive, not bring up my insecurities. What happened was that while talking, I started to lose enthusiasm and eventually felt like I didn't have much to say. It was like the energy of the conversation drained until I had nothing more to give, but it happened so fast and surprised me. Later I remembered that this used to sometimes happen before when talking to people, and I also realised that I'd had two conversations going on in my head at once; one with Nick, and one with myself which I didn't allow him to know about. It took me a few hours and another reinforcement (through something I read in a book) of what you said about level of trust and sharing feelings. The penny dropped again, and I realised consciously that I had been doing this, and had withheld my true feelings from Nick. I really felt how this takes away the energy and 'realness' in a conversation, and knew I had to change this. I also realised that hiding my feelings was another leftover pattern which I'd needed in childhood but didn't need anymore, and having already discovered through the honouring classes that new ways of being open do work & are a LOT better than how I'd previously dealt with things, I felt more open and safe to try doing things differently. I made the decision and had an intense desire to change and to be really open and step up my level of honesty in this relationship. What happened next was that I first experienced an overwhelming feeling of love for him, which I guess must have been squashed down with the other stuff, and then I felt incredibly free and exhuberant. I called him up and left the longest message ever, telling him about how I had really felt when we were talking earlier, and how I realised I was not being honest with him about my feelings. I felt SO good after I did this, and it was incredibly liberating. Not only had I broken down some more walls between my partner and I, but I realised that the potential for positive change in so many areas of my life was immense. I had never dared be so bold before, and this action, inspired by your work set a precident which I can only imagine the possibilties for. I had this image inside my head of being in a kind of wooden conservatory with many sides, and I'd broken all the doors down and the sun was filtering in for the first time since I can remember. I had so much energy that night that I couldn't get to sleep for ages.
I know I still have a way to go, and I know I'll be challenged again at times, but through doing the honouring work with you, I have made some huge changes and my life is so much more full and real and beautiful. I know I did the work, but you were there providing guidance, direction and incredible inspiration. Without this, I wouldn't have been able to do this, or maybe I would have eventually in some smaller way, but this is like personal growth on turbocharge! I'm still amazed at how you do this; sometimes it seems like you're just having an ordinary (ish) conversation with someone, but you're planting the seeds for incredible change and growth.Other relationships have also changed in my life; I wrote an honouring letter to my mother, with whom I have had very little contact over the last ten years, and even though she hasn't acknowledged it, I answered the phone to her for the first time in ages a couple of weeks back, and I felt no apprehension or need to get off the phone ASAP (I'm staying at my dad's place & I usually get an intuition it's her when she calls, so I let him answer). When she spoke to me, she was more friendly too, and I've spoken to her a couple of times since. I also had an open discussion with my older brother about his lack of communication, and feel things will be different there now too.
There's one more thing I'd like to say, which is that although I had to unsubscribe from the honour my man group because I now don't have a job, you've still sent me invitations to join the calls (e.g 15th Jan). First I thought I shouldn't listen and should let you know, since I'm not paying at present, but then I had this feeling that it was meant to be, and that the universe/God was helping me out. I really do appreciate what you do, and if I was working I wouldn't hesitate to keep subscribing. Anyway, because of this, I got the incredible insights and changes from the 15th Jan call and decided to write you this letter. I also know that sometimes I'm 'supposed' to be part of certain groups and that by my being part of them, I make valuable contributions which help the others in the group, or the facilitator. So I'm letting you know that you're sending me invites without me paying, and that if you did this on purpose, I really appreciate it, and would be happy to join the calls and share my experiences with the group, which I hope might help others. If it's by accident that I stayed on the list, please feel free to take me off until I have a new income and can pay like I'm supposed to! In any case, feel free to share what I've said in this letter with anyone else you think might benefit. I might be English, but I'm not that shy! I love to share simply because if I can do this and it helps one other person, then it is always worth whatever possible embarrassment I might feel about sharing intimate details to do that. It's also another great opportunity to learn that it's ok to be open and that there are a lot of people just like me out there. I'm also discovering a passion for communication within me that I didn't even know was there! I was brought up in a family where honest or open communication was NOT ALLOWED, in fact not much communication was allowed at all! This work has set something free with me, and now I feel like I have more purpose in my life, and a new level of love for life and for others. Thank you Michael!
With love & appreciation,
Juliet